Energy giant AGL will close South Australia's Torrens Island B gas-fired power plant in 2026 as ageing fossil fuel-based generators across the grid face escalating pressure from wind and solar pummelling their profits and viability.
AGL, which has already mothballed one unit at the gas plant because of "challenging conditions", on Thursday said the three remaining units would close on June 30, 2026. It had originally intended to keep running the plant until as late as 2035.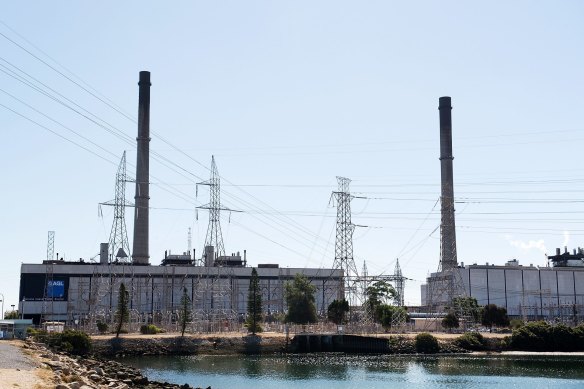 The company cited the planned completion of a new interconnector cable linking the South Australian and NSW power grids, known as Project Energy Connect, which would enhance the flow of renewable energy across state lines. This would "further impact gas-fired generation in South Australia," AGL said, "and, as a result, the economic viability of the power station".
"It was a very tough decision today, particularly for our people at Torrens Island," AGL chief operating officer Markus Brokhof said.
AGL's 120 workers affected by the plant's closure were notified on Thursday morning. Brokhof said the difficult decision had followed years of consultations with SA's current and former state governments, and the Australian Energy Market Operator (AEMO).
AGL's Torrens Island B power station, which opened in 1976, is running at a loss because its ageing technology cannot quickly ramp up and down in response to sharp swings in wholesale electricity prices. The influx of cheaper-to-run renewable energy can regularly push power prices into negative territory during the middle of the day when solar power is most abundant.
"We are losing money with this power station in the current environment," Brokhof said on Thursday.
It comes as AGL, the nation's largest power supplier and heaviest greenhouse gas emitter, is continuing to face intensifying pressure from billionaire activist investor Mike Cannon-Brookes and other key shareholders to accelerate the decarbonisation of its power generation fleet. Earlier this year, the board resolved to close its last-remaining coal plant, Loy Yang A in Victoria's Latrobe Valley, up to 10 years earlier in 2035, and invest $20 billion on renewable energy and back-up "firming" assets by 2036.
While AGL's new climate strategy won the backing of 70 per cent of voting shareholders at its annual investor meeting last week, Cannon-Brookes has vowed to keep pressing for even faster and deeper emissions cuts that would align with the Paris Agreement's ultimate aim of limiting global heating to 1.5 degrees.
AGL said Torrens Island continued to be an important site for AGL's future generation plans, and would be the site of one of its proposed low-carbon industrial energy hubs.
Brokhof said AGL was committed to working with its workers, union officials and governments on retraining and redeployment opportunities at the site.
"The jobs of today will not be the jobs of tomorrow," he said. "We will provide retraining and re-education."
In the past four years, AGL has invested $475 million in new energy projects on Torrens Island, including the 210-megawatt Barker Inlet Power Station – a flexible, fast-response gas power generator, which opened in 2019.
It has also invested in the 250-megawatt Torrens Island battery, which is expected to be operational mid-2023, providing "crucial firming capability and system security to the grid", the company said.
The Business Briefing newsletter delivers major stories, exclusive coverage and expert opinion. Sign up to get it every weekday morning.