Before his death, McQueen railed against greed. Finally, we're listening
Right before the showing of his "Horn of Plenty" collection in Paris in 2009, the designer the late Lee Alexander McQueen decried the state of the fashion industry.
"The turnover of fashion is just so quick and so throwaway, and I think that is a big part of the problem. There is no longevity," he told The New York Times.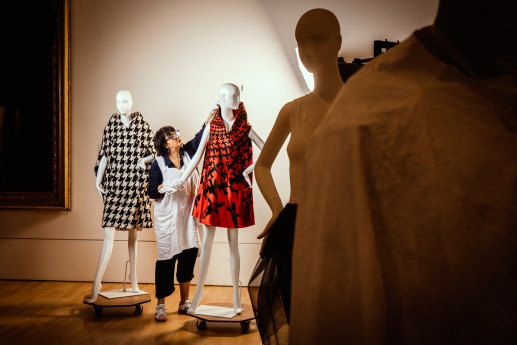 McQueen's words, which were said in the aftermath of the global financial crisis and as a response to the "empire building" that had become synonymous with fashion labels, are a timely reminder of the need to reduce excess, on the eve of a major exhibition on his style and influence, Alexander McQueen: Mind, Mythos, Muse, at the National Gallery of Victoria.
The exhibition will feature about 110 McQueen works, including several pieces from Horn of Plenty, which was characterised by a bold red/black/white palette. About 60 pieces are on loan from the Los Angeles County Museum of Art (LACMA), and the remainder are from the NGV's collection.
The NGV's senior curator, fashion and textiles, Katie Somerville, was in the early stages of her career when the gallery acquired its first McQueen in the 1990s, and, as a "baby curator", she still remembers the thrill. For the past few weeks, Somerville and a team of conservators from the NGV and LACMA have been building the show, which opens on December 11.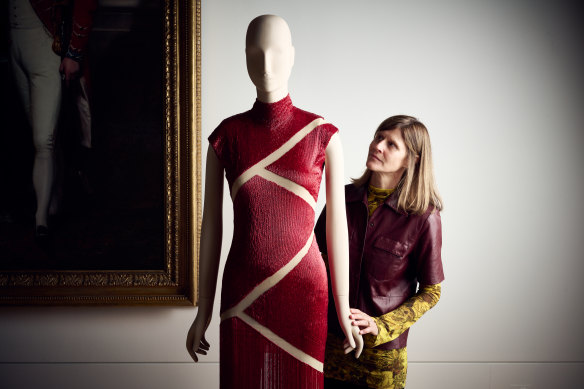 Although the show is not strictly biographical, Somerville says McQueen's messages, communicated through his work, are just as important as the man, who died by suicide in 2010 at age 40.
"His medium happened to be wearable, it happened to be clothing, but ... he was an artist," she says. "The way he understood his materials and the technique of making and how much he understood the capacity of these works to create a reaction, an emotion, a response. Some of them are ahead of their time or still very relevant to us now."
The pieces from the 2009 collection, one of McQueen's last before his death, show his strength and influence in tailoring, which he learned on Savile Row. But, as well as becoming one of the best couturiers of his era, he was also a disruptor, Somerville says.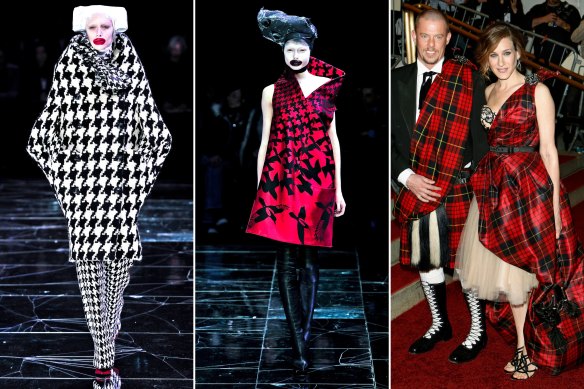 "You have to know how to do something incredibly well ... before you can go mess about with it and deconstruct it and innovate in that space," she says.
The exhibition will also showcase accessories produced during McQueen's time which showed his immense capacity for collaboration, a word that gets thrown around a lot but has lost a lot of its meaning, Somerville says. McQueen famously worked with milliner Philip Treacy, editor Isabella Blow and Australian-born sculptor Sarah Harmarnee.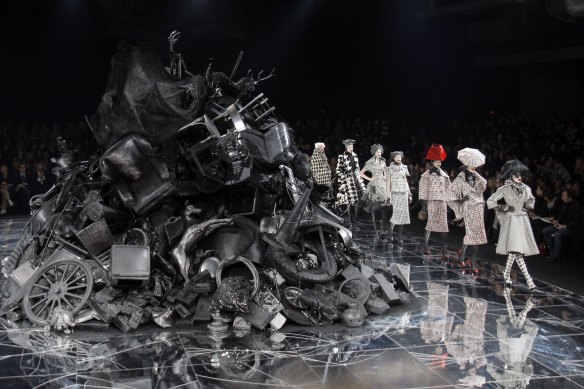 "It's different to some of the leading designers of our era ... who prefer the idea that they are the source of everything," Somerville says.
The NGV is banking on McQueen's popularity and that of its previous blockbuster summer fashion shows to book record attendances. Alexander McQueen: Savage Beauty, which had stints in London and New York, remains one of the most popular fashion exhibitions of all time. Last summer's Chanel show at the NGV attracted more than 200,000 visitors.
McQueen's life has been the subject of several films and documentaries, including the recent docuseries Kingdom of Dreams, which focuses on the 2000s rivalry between two corporate giants of the fashion world, LVMH and Kering, which owns Alexander McQueen.
Alexander McQueen: Mind, Mythos, Muse is at NGV International, Melbourne, from December 11-April 16, 2023.
Make the most of your health, relationships, fitness and nutrition with our Live Well newsletter. Get it in your inbox every Monday.