Controversial YouTube comedian Jordan Shanks-Markovina, better known as Friendlyjordies, is taking an "indefinite hiatus" from producing videos after his home in Sydney's eastern suburbs was set on fire in what police believe was a deliberate arson attack this week.
The property in Bondi that Shanks-Markovina calls home was set alight in the early hours of Wednesday, causing significant damage to the house and the adjoining home on the subdivided lot.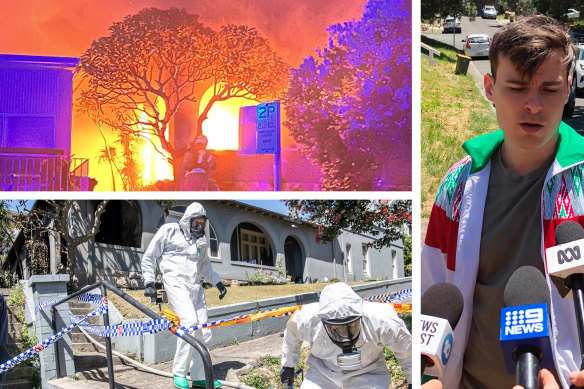 In a video released late on Wednesday, Shanks-Markovina said he would be going on an "indefinite hiatus".
"I think we're going to just tone back on the videos for a bit and, by tone back, I mean that's it for a while for obvious reasons. [I'll] get back to it at some point, but for now Friendlyjordies is on an indefinite hiatus," he told his 632,000 subscribers.
He also thanked former prime minister Kevin Rudd and NSW Labor's Michael Daley, as well as the police investigating the fire and the Fire Brigade Employees' Union, for their support.
"It really does show you who is working for you in the public sector," he said.
Referring to Rudd and Daley, he said, "Thank you so much for calling to see if I was all right, I do really appreciate it."
Wednesday's fire was the second such attack in a week. Last Thursday, the block's other home was set on fire in what Shanks-Markovina's lawyer Mark Davis said was an attempt to target Shanks-Markovina.
"Officers are investigating possible links to a fire at the same house reported last week," NSW Police said in a statement.
Shanks-Markovina had misplaced his key on Wednesday, so was not home at the time of the arson attack just after midnight.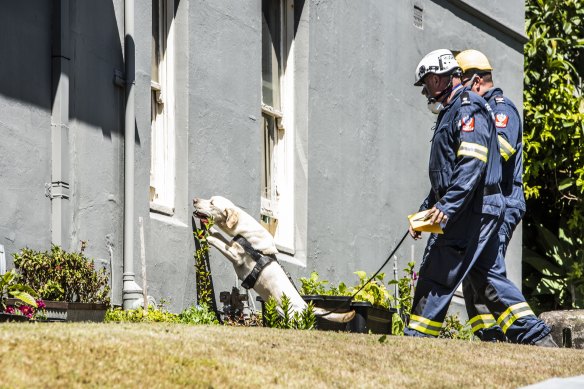 In his video released after the latest fire, Shanks-Markovina also sarcastically thanked ClubsNSW for including his address in publicly available Federal Court documents.
The peak body has begun a private criminal prosecution against Shanks-Markovina for an interview he did with whistleblower Troy Stolz that ClubsNSW claims is in contempt of court.
Speaking to the press on Wednesday as he arrived at the home, Shanks-Markovina said he had a "long list of suspects" based on his work, which has included videos on former deputy Premier John Barilaro, Victorian Premier Daniel Andrews and the "Worst Cash Converters in Australia".
There is no suggestion John Barilaro was involved in the alleged arson attack.
"We've done some extremely dangerous reporting over the last year on a bunch of extremely powerful people and corporations, there are many people that would want to do that [arson]," he said.
"I do have a shortlist in my head of who I think could've done it. I would hope that the NSW strike force that is supposedly set up for fixated people and terrorists would be looking into this instead of a comedian and his team for six months straight," he said.
Friendlyjordies producer Kristo Langker was charged by NSW Police's Fixated Persons Unit in June last year and accused of stalking Barilaro.
The charges were later dropped.
The Morning Edition newsletter is our guide to the day's most important and interesting stories, analysis and insights. Sign up here.