Victoria's largest private school, Haileybury, has applied to demolish a string of houses in a heritage zone in Melbourne's bayside, so it can build a three-storey arts and sports centre, setting up a conflict with neighbouring residents.
The school's plans to demolish, and partially demolish or modify, several interwar bungalows in Hampton and Brighton East would allow it to expand capacity at its Brighton campus, which is currently capped at 700 students.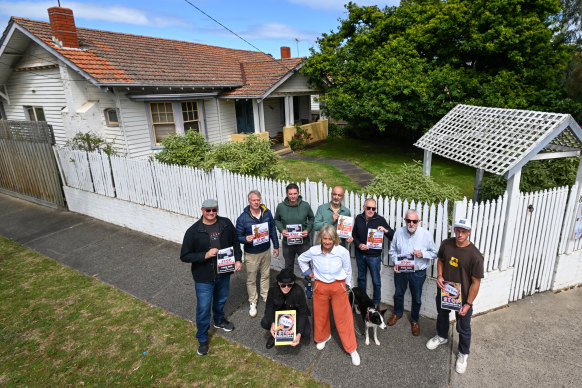 The school argues in its application that there is no planning reason for capping enrolments at the Brighton campus and that it anticipates student numbers will grow by 145 in the next decade.
Detailed plans for the proposal have been submitted to the Department of Environment, Land, Water and Planning, but are not yet published, and the community has not yet been publicly notified of the proposal.
Changes to planning laws, enacted by the Andrews government in 2019, mean non-government schools can apply directly to the planning minister for approval of proposed developments, giving local councils and residents no legal avenue to object.
The government said at the time the law was changed that it would help non-government schools fast-track developments that will meet growing demand in the school system, and prevent projects getting bogged down in the Victorian Civil and Administrative Tribunal.
Haileybury's Brighton campus sits within the Castlefield estate, a mostly residential area with a heritage overlay. Homes in the estate were built for returned World War I soldiers in the early 1920s, and the streets are named after important towns and battlefields of that war.
Haileybury wants to demolish four houses in the estate to make way for a three-storey multipurpose hall that would be 18 metres tall at its highest point. Several other dwellings would be partially demolished and modified for educational purposes, planning documents show.
Resident Gary Crocker said the relaxation of planning requirements for non-government schools had denied affected residents such as himself an opportunity to have their say about important developments close to home.
"We have lost the voice of the ratepayers and the council in any application," Crocker said. "There's a high likelihood these applications will be heard by the minister without the balance of any discussion from people who will be affected by the impacts."
Crocker is part of a recently formed neighbourhood committee that has objected directly to the planning department about the proposal.
Felicity Frederico – a "teal" candidate for the state seat of Brighton who lives in the estate – said it was "like a living monument in respect to First World War soldiers", in large part because of the area's mostly intact interwar-era streetscapes.
Frederico said Haileybury's proposal, if successful, would chip away at the estate's unique characteristics.
"It's really diluting the heritage aspect of the Castlefield estate," Frederico said. "We all moved in knowing that the school was there; we didn't move in thinking the school was going to take over the estate."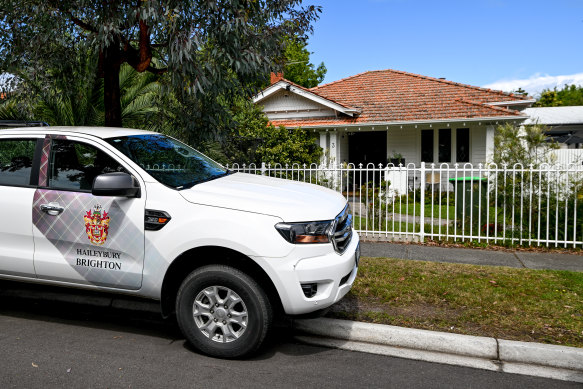 A Haileybury spokesperson confirmed the school had submitted a planning application with the department to develop a new creative arts and sports centre for its Brighton campus, as well as an underground carpark, a senior school courtyard upgrade and a dedicated storage and maintenance compound.
"The proposal is consistent with the statutory and strategic frameworks of the Bayside Planning Scheme," the spokesperson said. "It is also consistent with a statewide planning policy that recognises the need for, and importance of, community facilities and infrastructure, including schools."
The spokesperson said there would be no unreasonable impacts on nearby residential properties and that the "new modern, multipurpose facilities will help meet the evolving educational needs of bayside students".
But Crocker questioned if the facilities were truly needed, arguing it was more akin to a "private school arms race".
St Leonard's College, another high-fee school across the road from Haileybury's Brighton campus, opened a 600-seat capacity auditorium and performing arts centre in 2020.
"They've just seen that St Leonard's across the road has got something and thought, 'we want the same thing', as far as I can see," he said.
The Morning Edition newsletter is our guide to the day's most important and interesting stories, analysis and insights. Sign up here.
Adam Carey
is Education Editor. He joined The Age in 2007 and has previously covered state politics, transport, general news, the arts and food.
Connect via Twitter or email.