How to tell which properties are selling at a discount to their price guides
Potential home buyers trying to research their options would be better served by looking at sold prices than price guides, even in a falling market, buyer's agents warn.
Although fewer properties are selling for hundreds of thousands of dollars over reserve now compared with during the boom, some sought-after family homes are defying the downturn and leaving underbidders shocked.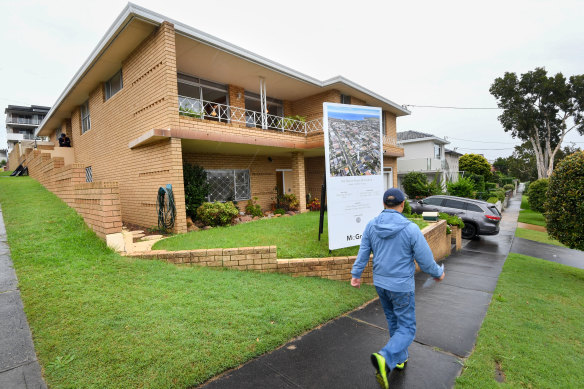 Separately, pockets of underquoting persist even when prices drop, as agents offer an unrealistically low price guide to attract interest.
Home buyers can be left looking at asking prices and thinking they are in with a chance, only to be knocked out by the first bid at auction.
"The sooner buyers stop using the guides and stop fooling themselves, the more successful they will be," said Michelle May, of the eponymous buyer's agency.
"Buyer beware – and it really starts from the moment a property is listed."
Median house prices have fallen 8.3 per cent from their peak in Sydney, 6 per cent in Melbourne, 4.3 per cent in Brisbane and 1.5 per cent in Perth, on Domain data, as rising interest rates squeeze home buyer budgets. But the downturn is uneven and buyers can be surprised to learn that not all homes are getting cheaper.
A-grade quality houses in inner suburbs still have an audience and can attract six bidders or more at auction, May said, while less sought-after homes or apartments with unrealistic vendors might end up selling for less than their reserve price.
She recommends buyers to check the sold section of real estate portals and look at recent sales results within their budget and desired location. Sign up to the database of every agent in the area to receive their auction results, she said, and when comparing results, look at the land size, level of finish and street.
Buyer's advocate and chief executive of propertybuyer.com.au Rich Harvey said a dearth of listings in the late spring selling season had pushed up competition for the best quality homes.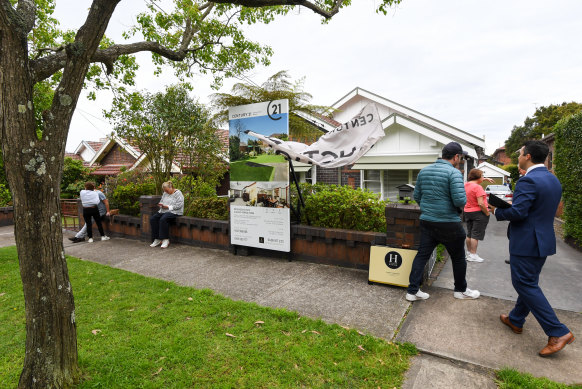 Harvey advises a potential buyer starting their search to attend 10 to 20 auctions over a couple of months, then track on a spreadsheet the asking price and the sale price.
Look at comparable sales the agent has suggested and check if they are inferior, superior or a fair comparison, keeping in mind the aspect, construction, floor plan, quality and features, he said.
"The lower end of the market, and what we call the B- and C- and D-grade properties on busy roads, are definitely trading for well below what they were at the peak," he said. "There's still high demand for quality, well located, well presented properties.
"Some agents are still underquoting – it's definitely a problem."
Real Estate Buyers Agents Association of Australia president Cate Bakos said if a comparable sale looks inferior, it probably is.
She recommends potential buyers search for sold properties or look at weekend auction results, and consider land size, attributes and sold prices. For undisclosed results, she recommends ringing the selling agent.
Bakos urged buyers to visit auctions and compare sale prices with price guides, as well as watching buyer participation to understand their potential rivals.
"Have a look at who's bidding, because the underbidders are your competition – you'll be facing them – and take notes of what they've bid to," she advised.
"So you've got a bit of an idea in your mind as to what your competition has to spend."
She recommended against relying on computer-generated valuation estimates that appear online, especially as the computer model may not always know if a property has been extended or subdivided.
She said competition for the few renovated family homes for sale pushes prices over their guides, while some of the first home buyer product is selling at the bottom or middle of its price range.
But properties that need work are often passing in at auction, taking an adjustment to their asking price and possibly selling lower, Bakos said.
"It's not a single-speed market. It's actually a multi-speed market."