'Is he gay?' Porn actor father of Colorado Springs LGBTQ club shooter reveals first thoughts
Warning: graphic images, language.
Washington: The father of the suspect at the centre of America's latest LGBTQ nightclub massacre has expressed alarm about the rampage, saying he got scared wondering: "shit, is he gay?"
Three days after allegedly killing five people and injuring 17 others during a mass shooting at Club Q in Colorado Springs, Anderson Lee Aldrich made their first court appearance on Wednesday (US time), sitting in a wheelchair and slumped to the side with facial injuries and apparent difficulty in speaking.
The 22-year-old, whose lawyers say identifies as non-binary and goes by the pronouns they/them, had been in hospital since being beaten into submission by patrons at the club, and now faces preliminary charges of first-degree murder and bias-motivated crime – Colorado's version of a hate felony.
While Aldrich was held without bail by the judge, new details about his past began to emerge, including revelations from his estranged father, Aaron Franklin Brink.
In an interview with US TV network CBS 8, Brink, a mixed martial arts-fighter-turned-porn-actor and a self-described "conservative Republican" said he was contacted by Aldrich's defence attorney after the shooting.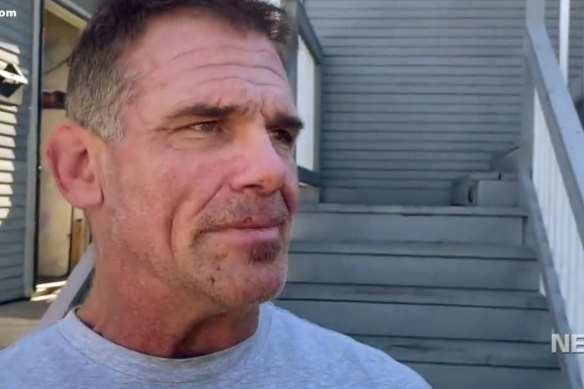 "There was a shooting involving multiple people, and then I go on to find out it's a gay bar," Brink said in an interview outside his San Diego home. "And I think, 'oh my God, is he gay?' I got scared, 'Shit, is he gay?' And he's not gay, so I said, 'Phhhewww…'"
"I am a Mormon, I am a conservative Republican, and we don't do gay… My opinion about gays is that it's not OK. I think we should stand up against homosexuality."
The Mormon Church has confirmed that Aldrich was a member but had not been active for some time. Ahead of their hearing, attorneys for the suspect submitted a court filing stating they identify as non-binary.
"They use they-them pronouns, and for the purposes of all formal filings, will be addressed as Mx Aldrich," said in a court document, submitted by the public defenders' office.
Booking records from the El Paso Sheriff's Office nonetheless list Aldrich as male. Prosecutor Michael Allen also repeatedly referred to the suspect as "he" during a press briefing after the hearing and said the suspect's gender status would not change anything about the case in his opinion.
CNN also reported on Wednesday (US time) that Aldrich changed their name in 2016 from Nicholas Franklin Brink to escape their father's sordid past. A legal petition was filed in Texas seeking to "protect himself" from a father with a criminal history including domestic violence against Aldrich's mother.
In the interview, the senior Brink said he had thought Aldrich had suicided.
"His mother told me this, that he killed himself because I am an embarrassment to him," he said. "I found out recently that he did not kill himself in 2016 and that he is alive and well."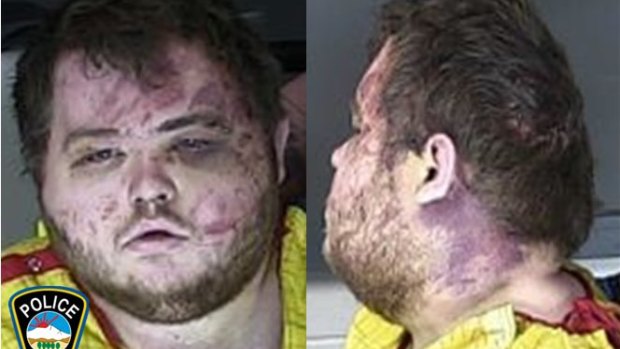 He said he hadn't had much contact with his child but had taught them to fight, "praising" Aldrich for violent behaviour at an early age. He added that he was sorry he let Aldrich down. Brink said "there's no excuse for going and killing people. If you're killing people, there's something wrong. It's not the answer."
The Colorado Springs shooting was one of more than 600 US mass shootings to take place this year, and immediately renewed fears about a potential connection between America's weak gun laws and the current climate of anti-LGBTI rhetoric and extremism.
Five people died in the rampage – Daniel Aston, Derrick Rump, Kelly Loving, Raymond Green Vance and Ashley Paugh – and at least 17 more were injured.
It brought back memories of the Pulse Nightclub shooting in Orlando six years ago, and was halted only after army veteran Richard Fierro and another person intervened and disarmed the alleged gunman.
"LGBTQ+ nightclubs are meant to be safe spaces for members of our community, not sites of mass shooting and hate-fuelled gun violence," Becky George, from the grassroots group Everytown for Gun Safety, said in a statement after the incident.
Aldrich's appearance came hours after a Walmart manager opened fire on fellow employees in the Virginian city of Chesapeake, killing six people and wounding at least four others.
The Walmart attack was the second shooting to rock the region in just over a week, coming after three University of Virginia football players were shot and killed while returning from a class trip last Sunday.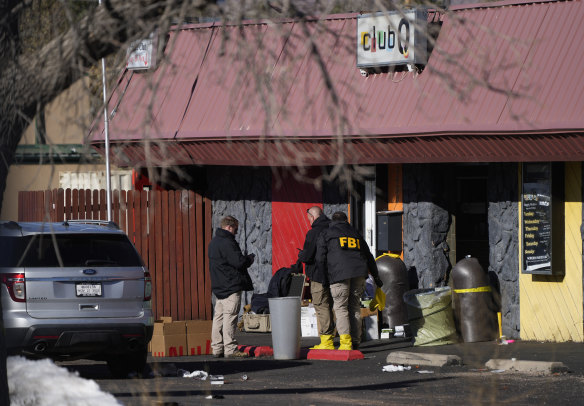 As America embarks on its first post-pandemic Thanksgiving holiday season, US President Joe Biden renewed calls for Congress to take greater action on gun reform, saying in a statement: "Because of yet another horrific and senseless act of violence, there are now even more tables across the country that will have empty seats this Thanksgiving. There are now more families who know the worst kind of loss and pain imaginable."
Local and federal authorities have declined to say why hate crime charges were being considered. District Attorney Michael Allen noted that the murder charges would carry the harshest penalty — life in prison — whereas bias crimes are eligible for probation. He also said it was important to show the community that bias motivated crimes are not tolerated.
with AP