Our nation's music history is in nail-biting limbo until the envelopes get ripped open in a shower of glitter and tears on Gadigal land on Thursday night: the first ARIA Awards in front of a live audience since 2019.
But the nominations – and their inevitable storms of backlash and protest – have a way of signalling in advance which way the pop-industrial wind is blowing. If you're still emerging from your lockdown torpor, here are a few signposts to the red-carpet end of Australian music in 2022.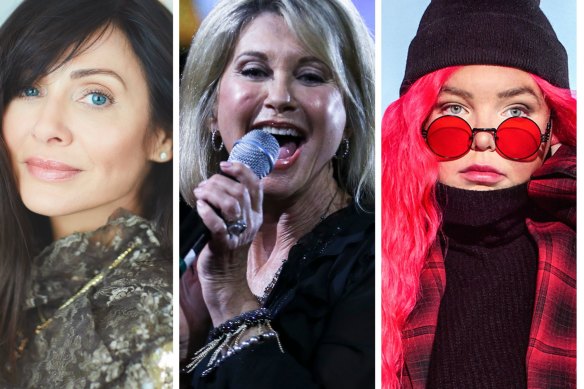 1. Dance acts rule
Sydney electronic trio Rufus Du Sol and DJ-producer Flume (aka Harley Sreten) are two of the most noted acts this year, their respective albums Surrender and Palaces accounting for a hefty 13 nominations across 27 categories. Add four more for Luude's drum 'n' bass cover of Downunder (featuring Colin Hay), and it's tempting to draw conclusions about our steady embrace of a digital world where the old wood and wire tools are better sliced up and stored on disk than lugged through airports. See Flume's recent Like A Version video for further comment. Then again…
2. Punk rock lives
Ratbag axe thrashers Amyl and the Sniffers are the other dominant contenders, featuring across six categories including best group, best Australian live act and best rock album (Comfort To Me), reflecting an unstoppable global infiltration since their last ARIA win for best rock album in 2019. Following her physical assault of Agro the puppet three years back, the world will be counting the number of times singer Amy Taylor slips the f-word into her acceptance speeches.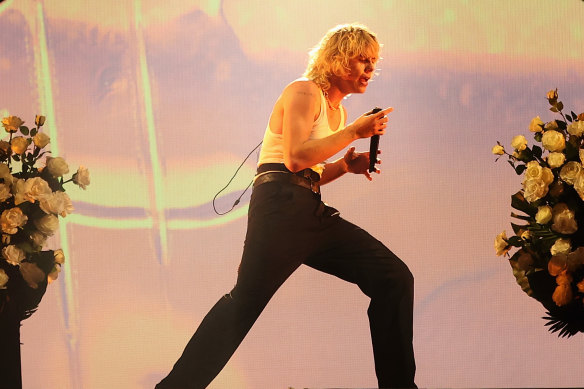 3. First Nations artists keep rising
It's surreal to reflect on ARIA's best Indigenous release category of the late '80s and '90s, especially those years when Weddings Parties Anything beat Kev Carmody, Coloured Stone, Gondwanaland, Scrap Metal and Yothu Yindi to the prize. The First Nations artists sprawling through multiple categories in 2022 are many and hugely varied, led by unstoppable hip-hop party guy Baker Boy, LA-groomed pop-rap sensation The Kid LAROI and Yolngu surf-rock newcomers King Stingray.
4. The unfair sex remains king
Female and non-binary acts increased their share of ARIA nominations this year – up one point to 36 per cent. Last month, overlooked Brisbane pop artist Mallrat (aka Grace Shaw) led the righteous backlash against an industry "dominated by men … who don't think an artist is credible unless it's a nonchalant dude playing guitar/ rock music".
ARIA CEO Annabelle Herd shared her frustration, while pointing to the increased diversity of a judging academy that still has some work to do. Case in point: the clever new mixed-gender best solo artist category pits Thelma Plum, Julia Jacklin and Courtney Barnett against seven blokes.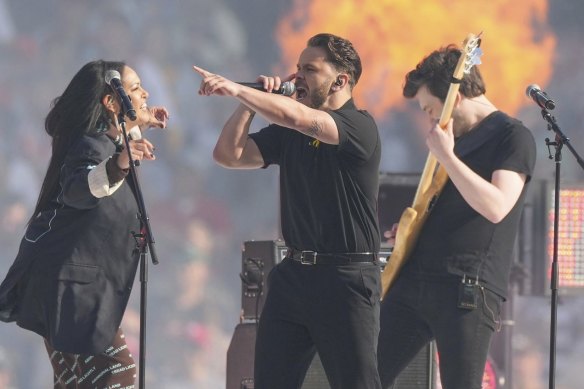 5. No chart, no start
Gumbaynggirr rapper Tasman Keith was clear in his Insta post of September that his "validation doesn't come from an outdated award platform held up by privileged white record executives". But he used the oversight of his album, A Colour Undone, to make a point about the awards' selection criteria, in which a song or album needs to make a showing in the ARIA charts in order to be eligible for the awards. It's … complicated, but this means selling old-school product – physical formats and downloads – counts more than streams. "Judge the art, not the chart," Keith helpfully suggested.
6. There's no prize for comeback of the year
There is a chance Daniel Johns could add a 22nd ARIA to his estimable silverchair collection tonight, but it's strange that his only nomination is in the uber-crowded best solo artist category.
Elsewhere, there's not a dickie bird for his celebrated FutureNever album, which hit number one twice and became the highest-selling Australian album of the year. Considering his award-winning podcast, YouTube mini-series, memorabilia exhibition and the less-fortunate publicity surrounding his drink-driving conviction, the snub is among this year's more mystifying.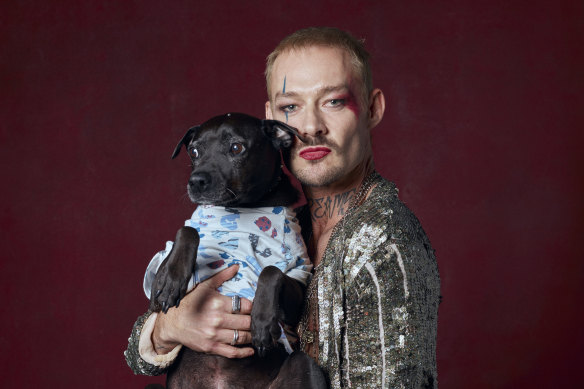 7. We like the old stuff better than the new stuff
Natalie Imbruglia would no doubt have loved to see her recent Firebird album, her return to the studio after six years, mentioned among the nominated works of 2022.
Instead, it's the 25th anniversary of her ARIA-smashing debut, Left of the Middle, that provides the fanfare to her role as this year's host. Sure, there are second acts in Australian pop stars' lives, but it seems we prefer them to come with the original soundtrack.
8. Only the songs are forever
The loss of Archie Roach, Judith Durham and Olivia Newton-John was almost too much to process within 10 shocking days last winter: lifetimes of pioneering work that broadened our horizons in ways that transcended entertainment and its earthly awards. Tonight's musical tributes from Imbruglia, Plum, Budjura, Tones and I, Jessica Mauboy, Dami Im and Casey Donovan will have a heavy weight to lift. ARIA says regular Hall of Fame inductions, paused during the pandemic, will resume in 2023.
The ARIA Awards will be broadcast live on November 24 from 7.30pm on Nine and 9Now.