Series
What are your plans to deal with population pressures in Melbourne and the regions?
How do we choose what to build? And do we have the right priorities?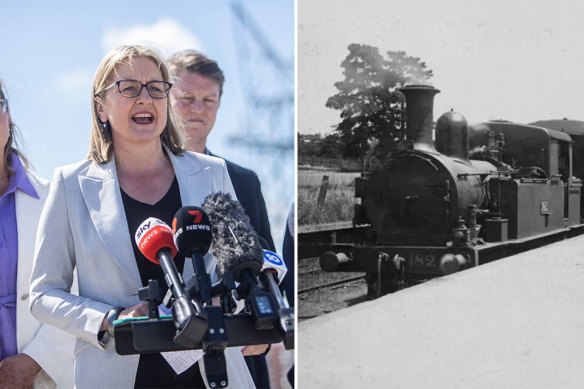 The first circular rail line through Melbourne's eastern suburbs was a disaster. Will the Suburban Rail Loop repeat history or secure the city's future?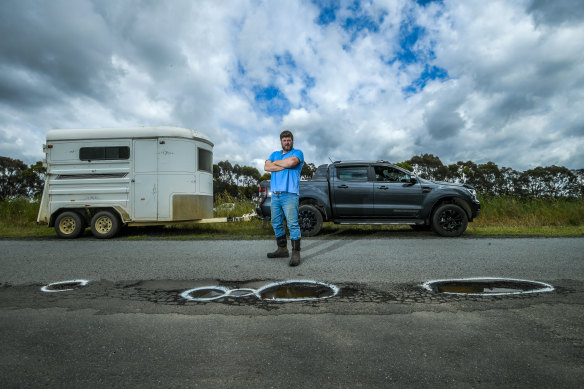 Road damage caused by recent wild weather has sparked a war of words over whether the Andrews government had done enough to look after them. 
Exclusive
These booming communities could be cut off from employment and services if the government fails to redirect population growth away from the outer fringe, according to authors of the blueprint guiding Melbourne's expansion.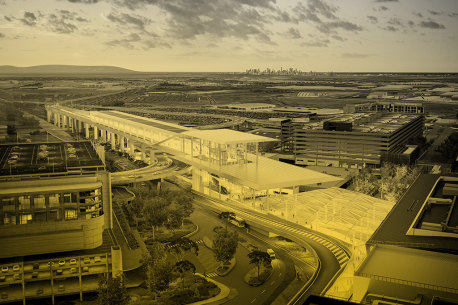 The federal infrastructure adviser has urged the Albanese and Victorian governments to consider delaying the $13 billion Melbourne Airport Rail project over concerns about potential cost blow-outs and low patronage in its first decade of operation.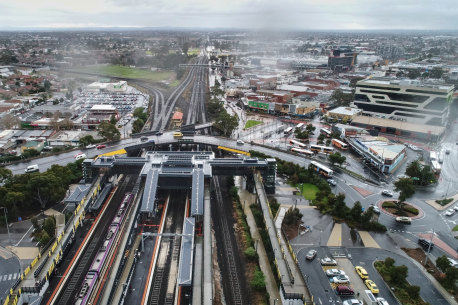 The Andrews government has drastically wound back a promise to build a transport "super hub" in Sunshine, in a move community groups and the local council say is a missed opportunity to help transform the suburb into the economic powerhouse of Melbourne's west.
Liberal leader Matthew Guy said train replacement bus services would also be free under a plan that could save daily Geelong-Melbourne commuters up to $1762 a year.
by

Lachlan Abbott

and

Sumeyya Ilanbey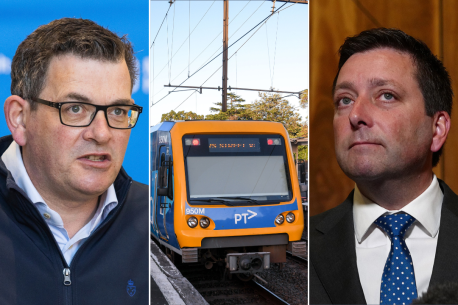 Updated
Under the opposition's plan, daily zone 1 and 2 fares would drop from $9.20 to $2, or from $4.60 to $1 for concession holders, but analysis shows wealthier suburbs better served by public transport would benefit the most.
by

Sumeyya Ilanbey

and

Roy Ward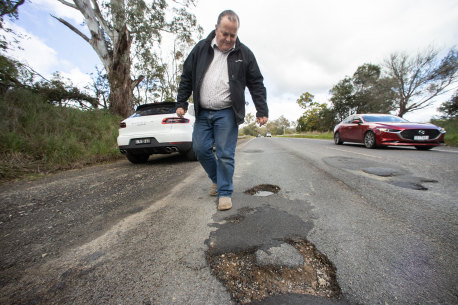 Potholes are appearing everywhere as heavy rain leaves the roads in a particularly bad shape. And crews are unable to do major repair work until the weather clears.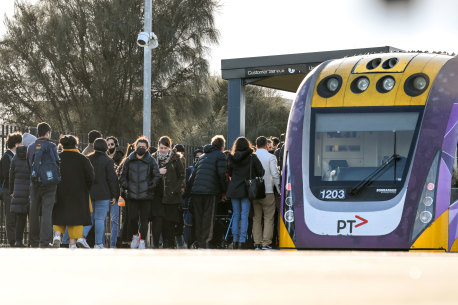 Premier pledges $650m to improve V/Line train services to outer western suburbs but has refused to say when he will deliver the Metro services he promised four years ago.